Islamic Foundation of Toronto
Assalamualikum respected members of the community: yesterday statements were made on social media by an individual with relation to a course being taught by Sheikh Yūsuf Badat as part of Mathaba Institute.
Earlier today Sheikh Yūsuf clarified the statement as false: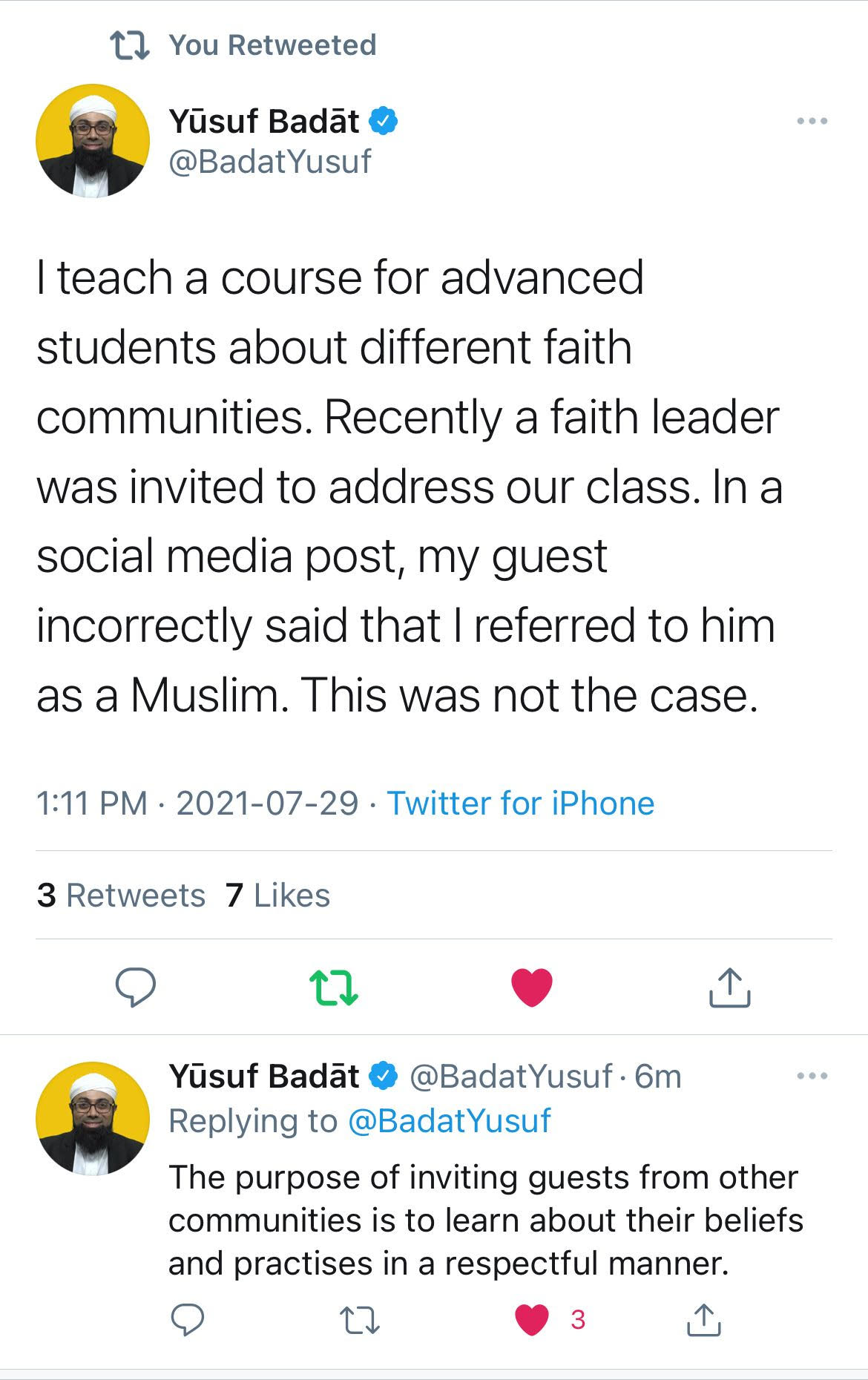 The Islamic Foundation of Toronto (IFT) neither endorses nor promotes the comments made by those outside the organization especially as it relates to courses/discussions/meetings/ events or activities that are not under the umbrella of IFT. The views expressed by those outside of IFT are not those of the organization and are not representative of the values of IFT.
Jazakallah Khaire
IFT Management